TPLF cannot be reformed. Like apartheid, it should be dismantled! - ETHIOMEDIA
Ethiopia-Eritrea border reopens after 20 years
Ethiopia-Eritrea border reopens after 20 years
Ethiopians and Eritreans have been celebrating as two key crossing points between the former enemies reopened more than 20 years after a border war shut them.
(bbc)–The leaders of the two nations witnessed the reopening at Burre giving landlocked Ethiopia access to the sea.
Another border post, near the Ethiopian town of Zalambessa, also reopened.
This is part of the ongoing rapprochement between Ethiopia and Eritrea, which began in July.
It was then that Ethiopian Prime Minister Abiy Ahmed and Eritrean President Isaias Afwerki signed a peace deal restoring diplomatic and trade relations.
The reopening coincides with the Ethiopian New Year, adding to the festive atmosphere.
The war, fought over the exact location of the boundary between Ethiopia and Eritrea, began in May 1998 and left tens of thousands of people dead.
It ended in 2000 with the signing of the Algiers agreement. But peace was never fully restored as Ethiopia refused to implement a ruling by a border commission established by the agreement.
What is the significance of the reopening?
Families divided by the conflict will be able to go and visit each other after more than two decades.
Eritrea won independence from Ethiopia in 1991 but members of the same family continued to live on both sides of the border as the two countries enjoyed good relations until 1998.
Zalambessa resident Yonas Fesseha told the BBC's Tigrinya service that his mother and brother are set to meet for the first time in 20 years. His mother felt as though it was a dream when she heard the news about the reopening, he said.
There is a celebratory mood in the town, he added.
The crossing at Zalambessa is on the main trade route linking the capital of Ethiopia's northern Tigray region with Eritrea's capital, Asmara.
Its closure damaged trade, and consequently the economy in the border region suffered.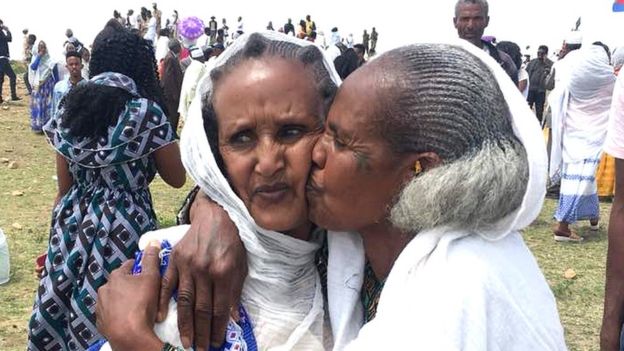 At Zalambessa, two friends met for the first time in more than 20 years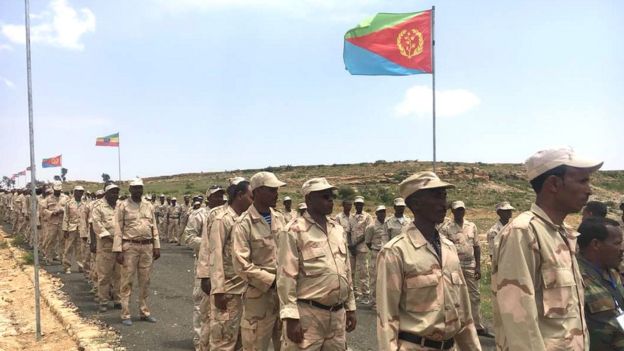 Eritrean troops arrived at the Zalambessa border for the reopening ceremony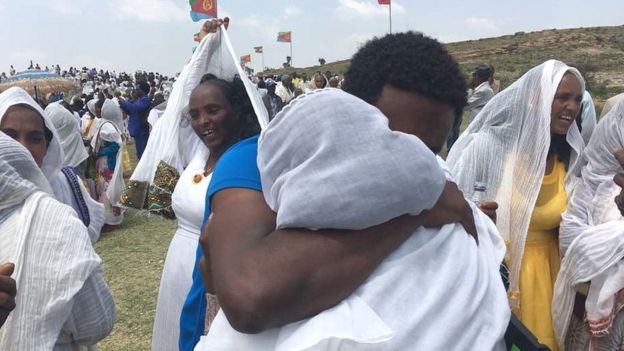 Ethiopian Yonas Fesseha hugged and kissed his Eritrean cousin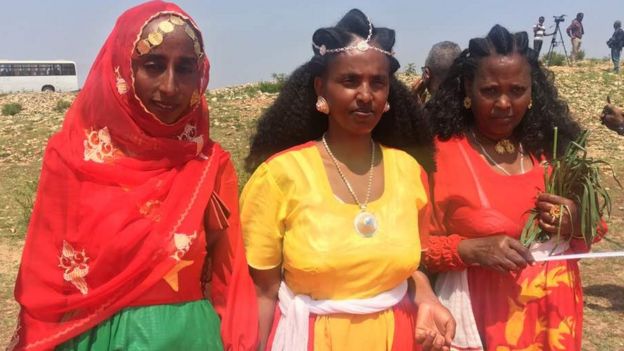 There is a lot of hope that the Ethiopia-Eritrea rapprochement will change the whole region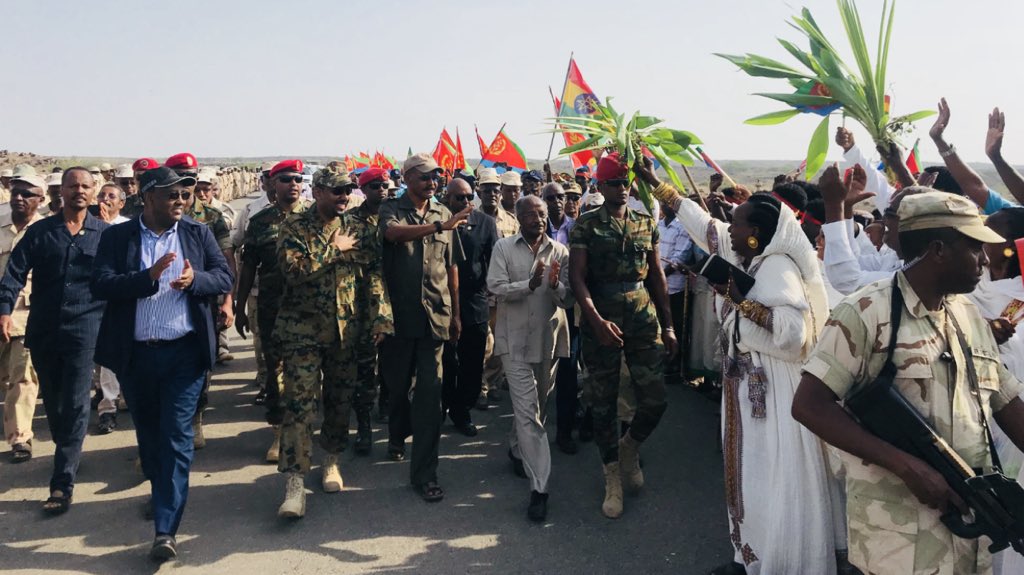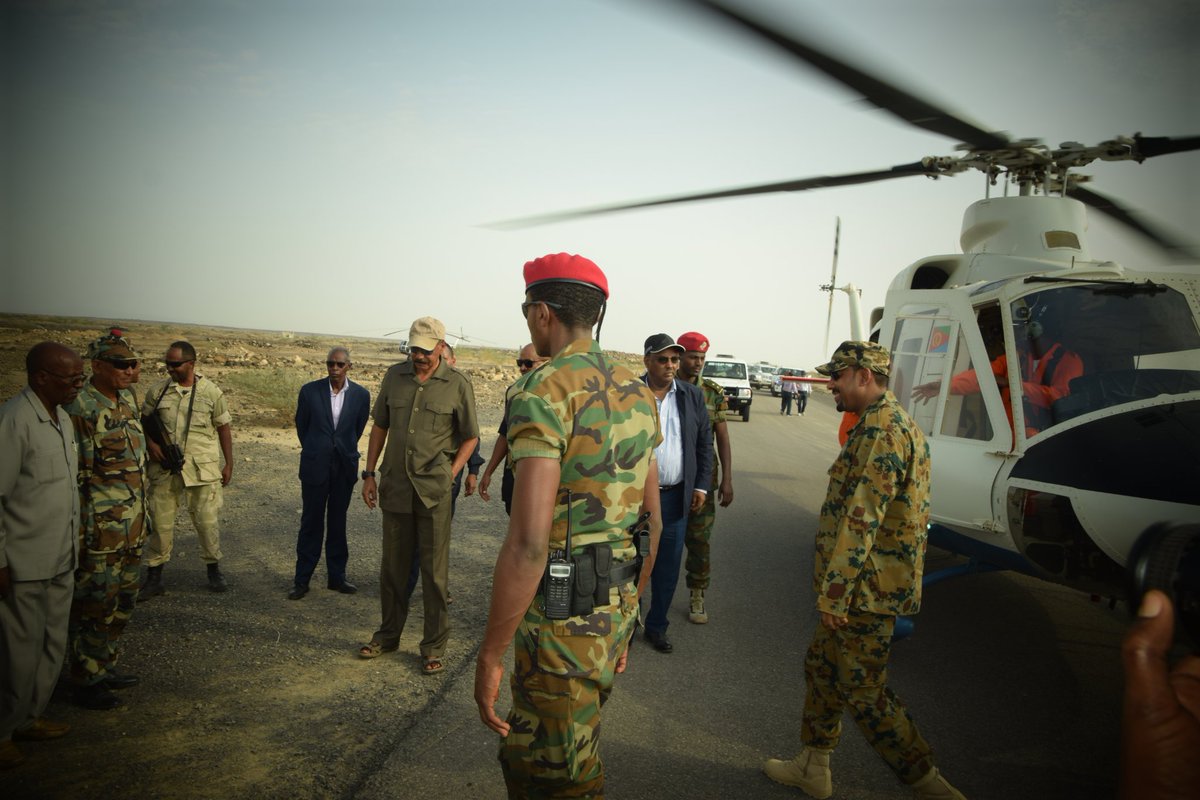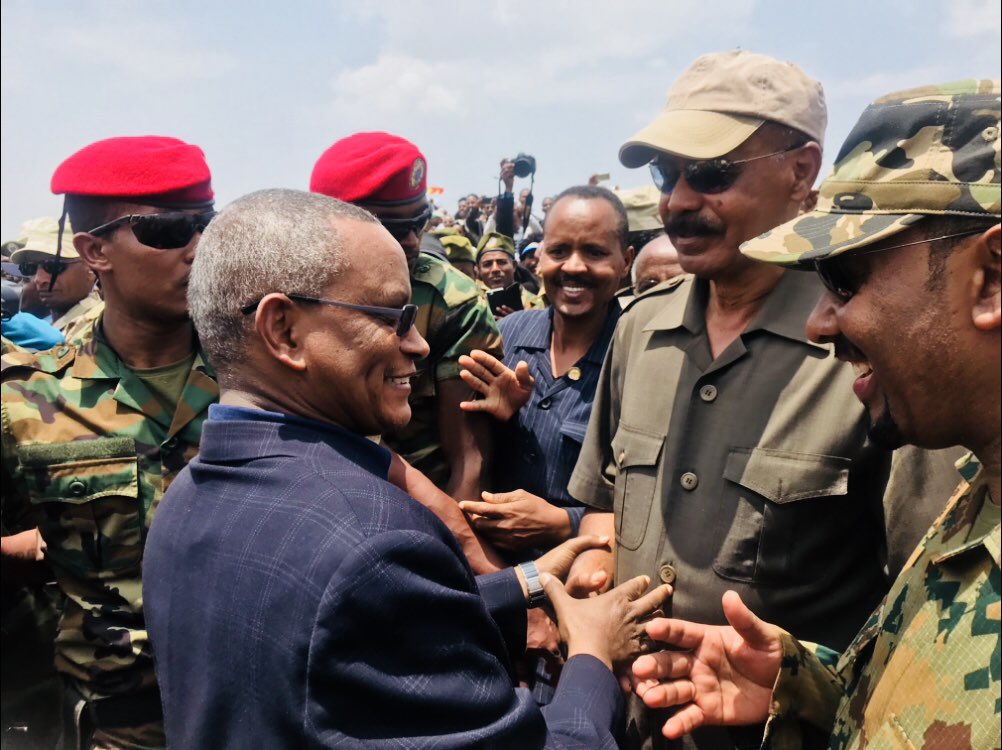 (Visited 561 times, 1 visits today)
You might be interested in